It has never been more convenient and easier to convert a luminaire for emergency operation!
The Kit has been designed to enable conversion of general lighting for emergency operation

The Just Emergency Kit consists of an Emergency LED driver, a LiFePo4 battery for 3h emergency operation, an indicator LED and a test switch button

Based on the latest technology with lithium-iron phosphate battery, the Kit provides a longer life expectancy compared to NiCd or NiMH emergency kits

Quick and easy to install PLUG&PLAY solution, which eliminates complexity from emergency lighting

In case of an emergency the luminaires will provide sufficient light for 3 hours on battery mode

Battery compartment can be opened easily for a fast and convenient battery replacement

THORNeco Connector (4 pole) for tool-free connection of switched and unswitched line
General product information:
Input rated voltage: 220 – 240 V AC, 50 – 60 Hz

AC Input power rated 4.0 W max

Power factor: > 0.5

Output emergency power 3 W

Output voltage DC10 – 50 V

Battery capacity (LiFePO4) 2200 mAh

Ambient range 0 – 50° C

Compatible with ...
Amy Vario

Anna Vario Flex

Lily

Zoe Vario
Details & Dimensions
Description
Article no.
Datasheet
Installation guide
CE Certificate
Just E3 Plug&Play Kit SelfTest LiFePo4
96634428
Link
Link
Link
REPLACEMENT BATTERY FOR 96634428
59011337
Link
Link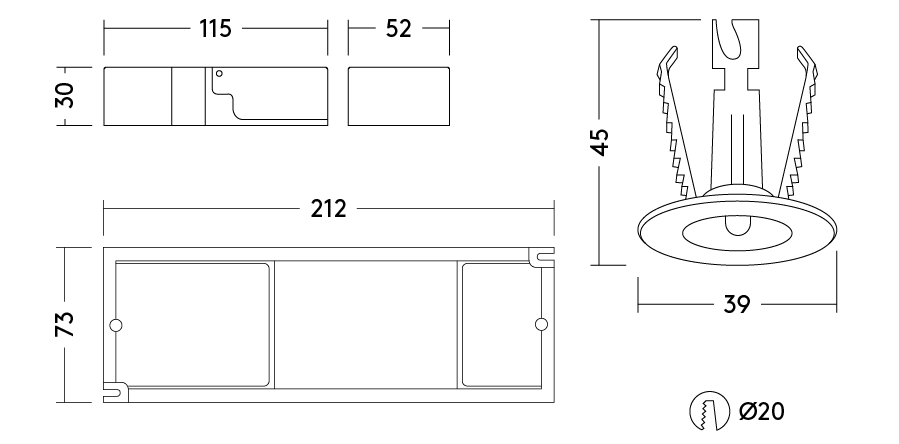 Cookies disclaimer
I agree Our site saves small pieces of text information (cookies) on your device in order to deliver better content and for statistical purposes. You can disable the usage of cookies by changing the settings of your browser. By browsing our website without changing the browser settings you grant us permission to store that information on your device.